The MG Car Club is committed to following the latest UK Government advice on events and public gatherings.
General Advice
Many local group organisers will know that recently, key changes to Government guidance were implemented to enable sections of the hospitality industry to re-open. So, what does the easing of restrictions mean for events, shows and meet ups and what are the rules that apply to car clubs such as ours?
We have outlined the Government advice pertinent to us below. However, as regional outbreaks occur, (such as seen this Summer in Leicester, England) local guidance may also change on a regional basis, so MG Car Club Registers and CRBs should also check with their local authorities for advice specific to their area of the country.
We are aware that some venues have been running or advertising certain small scale events. If members attend such gatherings, they do so at their own risk and should satisfy themselves that the business, venue or organiser has put in the necessary infrastructure, social distancing, track and trace and hygiene measures to comply with the regulations for hospitality venues.
Cafés, Restaurants and Pubs that are able to re-open, have been placed under heavy restrictions to enforce hygiene and social distancing. Many venues are operating a pre-book only policy and all venues are required to record the personal details of anyone entering their premises. Venue owners are being asked to act responsibly and control over-crowding at their establishments. From mid-July, outdoor theatres, cinemas and political bodies were also added to the list of exemptions from the rules on public gatherings.
The latest advice, which applied from 4th July 2020, urges us to 'Remain Alert and Safe.' It's therefore vitally important that club members act responsibly and follow government guidance for your area, as tighter lockdown measures could very quickly return following a second spike if guidelines are not followed.
What are the rules on meeting up with people?
England
*It is currently against the law for gatherings of more than 30 people to take place except where specified in the Regulations, this includes private homes and outdoor spaces.
From 25th July: Venues following COVID-19 Secure guidelines may be able to host larger groups. This is provided they take reasonable steps to mitigate the risk of transmission, in line with COVID-19 Secure guidance and including completion of a risk assessment. Any other gathering in an outdoor space must not be any larger than 30 people except where specified in the Regulations. Social clubs must remain closed.
*Those operating venues or running events following COVID-19 Secure guidelines should take additional steps to ensure the safety of the public and prevent mass gatherings or large events from taking place.
*If attending a venue that is following COVID-19 Secure guidelines, you should take care to limit your interactions with anyone outside of your group and you should continue to maintain social distancing from those that you do not live with. It is critical that you follow these guidelines to keep both yourself and others safe.
*Two households are now able to meet indoors and people from those two households are allowed to stay the night. Those two households have to maintain social distancing throughout, unless they are in a support bubble with each other.
*Meetings indoors of more than two households are not recommended, because of the higher risk of infection that meeting indoors poses. Households can meet with multiple numbers of other households, as long as each is a separate meeting.
*Outdoors, people from multiple households can meet in groups of up to six.
Scotland
*A maximum of eight people from three different households can meet indoors, but must observe strict social distancing.
*Meanwhile in outdoor space, up to 15 people from five different households are able to gather.
*One household can meet up to 4 other households per day in total.
Wales
*Indoor meetings with people from outside of your household are not allowed.
*Two different households can now meet outdoors in groups of any number of people in size.
Northern Ireland
*Indoors, groups of up to six people from different households can meet indoors, but must observe social distancing.
*Outdoors gathering are strictly limited to a maximum of 30 people from any household.
How are the rules enforced?
Individuals can be issued with fines of £100, reduced to £50 if paid within 14 days, up to a maximum of £3,200 for repeat offences with more serious offences being prosecuted. The Police have powers to disperse groups of over thirty people and remove people from an area.
What about clinically vulnerable individuals?
Those who have been unidentified as at "high-risk" of contracting COVID-19 are now able to gather in groups of up to six people outdoors. This number includes individuals outside of the household. Those shielding can also form a "support bubble" with one other household.
When will the rules change?
The rules can be relaxed or made tougher at any time. However, the Government must review again before 31st July 2020.
Guidance Links
England: https://www.gov.uk/government/publications/staying-alert-and-safe-social-distancing/staying-alert-and-safe-social-distancing-after-4-july 

Scotland: https://www.gov.uk/guidance/coronavirus-covid-19-information-for-individuals-and-businesses-in-scotland

Wales: https://gov.wales/coronavirus

Northern Ireland: https://www.nidirect.gov.uk/campaigns/coronavirus-covid-19

For NHS information visit: https://www.nhs.uk/conditions/coronavirus-covid-19/

For more information on COVID-19 visit: www.who.int
Key points :
*The pandemic is NOT over – the lives of our families and friends are still at risk.
*Check your car over carefully if it's not been used for a while, paying particular attention to tyres and brakes.
*Maintain social distancing of 2 metres where possible (1 metre in certain circumstances – refer to Government guidelines).
*If you previously declared your MG as being on SORN to the DVLA , be sure to update it before taking to the road.
*If you didn't renew your insurance policy during lockdown, do it right away. To help with this, check out the contacts for our panel of insurers in Safety Fast Magazine.
*If your vehicle needs one, do you have an MOT?  The six month extension only applies to cars that were due an MOT after 30th March 2020 and before 1st August. Extensions are granted in the seven days before the expiry date. After August 1st, you will be required to renew your MOT upon it's expiry as normal.
*For more information on COVID-19 visit www.who.int
Please be assured that during this rapidly changing situation, we are monitoring advice very closely and will follow up with MGCC members when the situation changes.
Please note: As our volunteer organisers announce their move to postpone or cancel certain events, members should support them in that decision.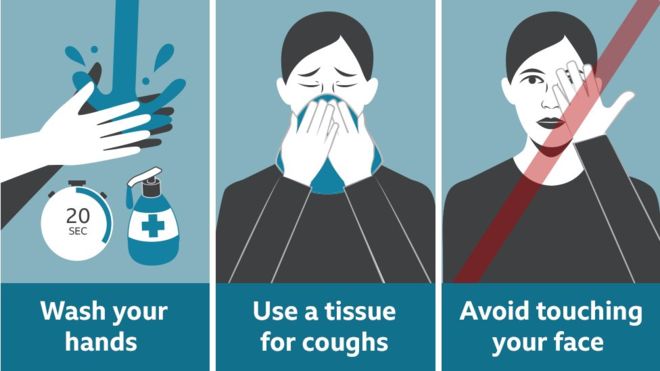 Please visit the link below for the latest information.